Why support Rough Magic? Where will your money go?
As the company continues to broaden its creative boundaries, making a donation today will allow us to continue to:
Maintain our independent voice
Produce relevant and original Irish and international theatre
Tour, both nationally and internationally
Develop and support the next generation of theatre-makers through our SEEDS and ADVANCE programmes
Provide leadership in the cultural space
Put the artist at the centre of our production and development strategies
Enable the work of many independent artists and emerging companies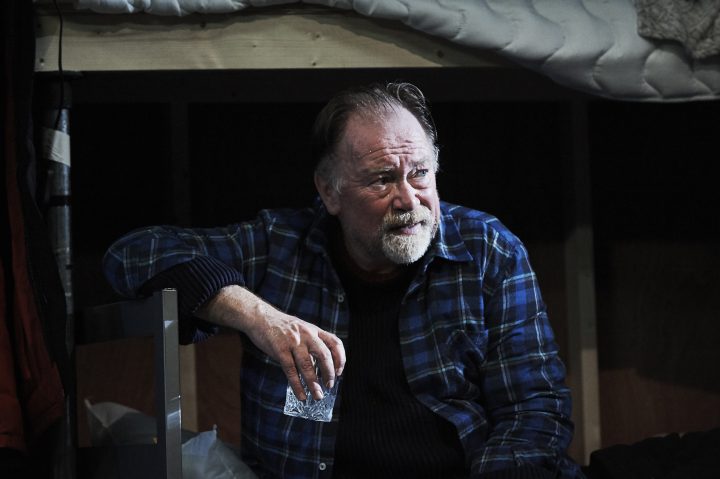 By signing up to our Patrons programme and becoming part of the Rough Magic family you will get to join in on a wide range of company activities such as first rehearsal read-throughs, exclusive meet and greets and opening nights. Take a look at our range of categories and associated benefits below and see which one suits you.
However you choose to support Rough Magic, you will become closely associated with the company and play an essential role in what we do.
The Fundamental Ruffians
€250 per annum
Help us to plan ahead and develop our annual programme
What you get:
Two tickets to a Rough Magic production
Personal acknowledgement of your support listed in all Rough Magic production programmes and on our website for one year
Access to post-show discussions and Rough Magic events
The regular Rough Magic newsletter keeping you up to date
Become a Fundamental Ruffian today
Call us on +353 (0) 1 671 9278 to set up your donation today
Those Crafty Magicians
€500 per annum
Help us turn our artistic ambitions into theatrical reality
All of the above, plus:
Two tickets to the opening night and reception of a Rough Magic Production
A complimentary production programme
Become a Crafty Magician today
Call us on +353 (0) 1 671 9278 to set up your donation today
The Company Cohorts
€1000 per annum
Support us as we create original, vibrant and significant theatre for Ireland
All of the above, plus:
An invitation to join us for a first rehearsal read-through with cast and crew
Two complimentary tickets to the opening night of a Rough Magic  production followed by a drinks reception
The opportunity to save 10% on tickets for all Rough Magic productions
Become a Company Cohort today
Call us on +353 (0) 1 671 9278 to set up your donation today
The Magic Makers
€2500 per annum
Enable us to provide the time, space and expertise to nurture new talent and emerging voices
All of the above, plus:
Two tickets to the opening nights of all Rough Magic Productions
Private meet and greet opportunities with cast and company
A framed, signed Rough Magic production poster
Become a Magic Maker today
Call us on +353 (0) 1 671 9278 to set up your donation today