The story behind our A Midsummer Night's Dream imagery
Google Image search 'A Midsummer Night's Dream poster' and you'll see a well-trodden formula in past productions of fairy queen Titania, donkey-head Bottom and an enchanted-looking wood.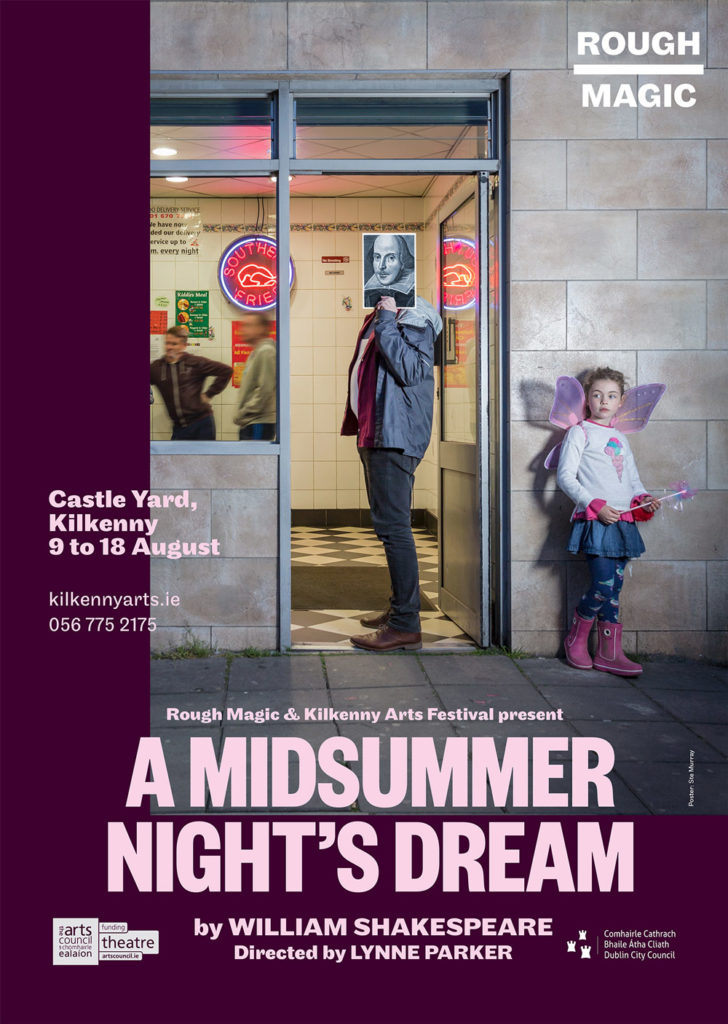 In Rough Magic's production, there's a six-year old with fairy wings in a laundrette and a chipper. Here, director Lynne Parker reveals how we came up with a fresh visual identity for this classic text.
What are the challenges of producing a poster for a Shakespeare work?
Quite simply that there are as many posters as productions and they run into thousands. So it's not even a case of finding something new – there's nothing new under the sun – it's about conveying how we're going to approach the production, not give too much away, and make the idea of the show attractive to as many people as possible. We need to suggest that a play that's 400 years old holds something new for them.
Why did you decide to include The Bard himself in the image?
Well Shakespeare is the heart of the production, but he has this weight of legacy behind him. So we thought we'd have a bit of fun with the classic image of (probably) the world's most famous writer, by placing his august image in the most ordinary situations. Shakespeare in our midst, as it were.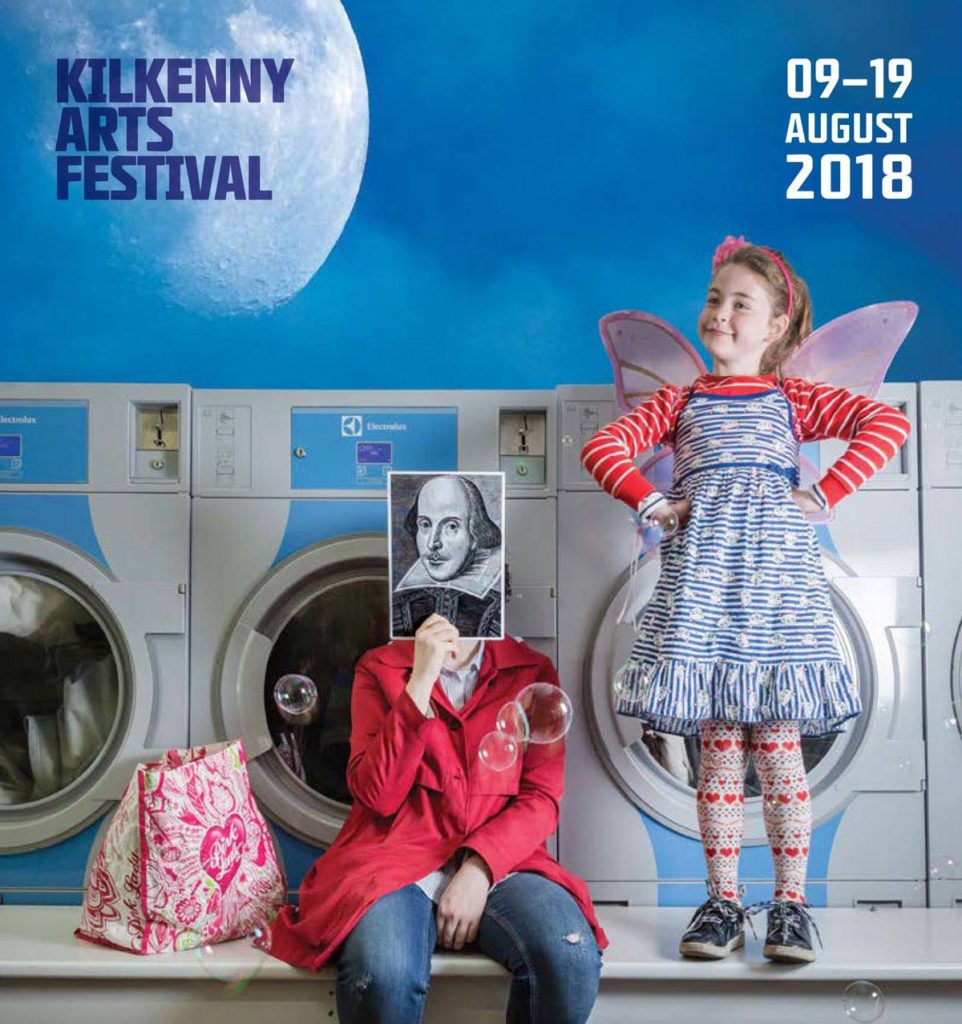 What was it about the laundrette and chipper that you felt worked for this concept?
Both are the most unromantic locations imaginable, and yet viewed in a certain way (by the wonderful Ste Murray) they have an inherent magic. So it's the idea of the mysterious, the supernatural, just under our noses – and in the most unexpected locations.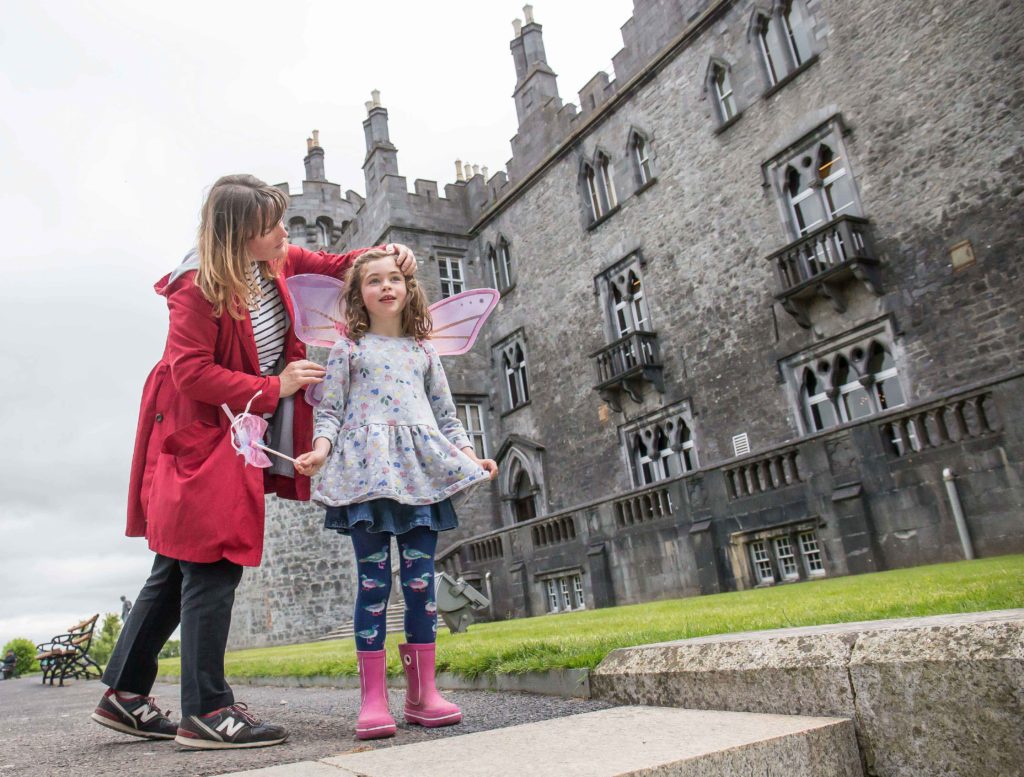 Who is this magical young fairy queen? And what is her agent's number?!
Nina is the six year-old daughter of our Producer Selina O'Reilly; she is also a genuine star and as you see, extremely photogenic. Nina had a ball running through the street of Kilkenny and rings around the (mostly) unfit photography and PR team!
How does the poster give a taste of what the audience can expect from the show?
Mischief, colour, the extraordinary beneath the surface or at just one remove from the everyday – and a hint of the unreality of the modern world.