Literary Manager | Applications Open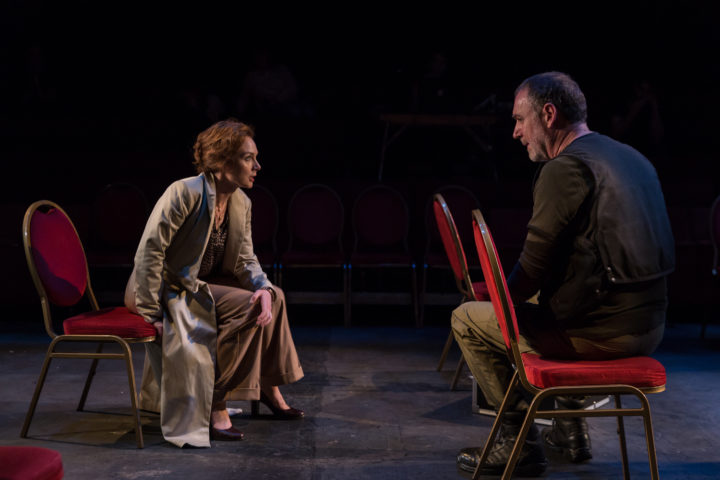 Update: Applications are now closed for 2021 for the part-time position of Literary Manager with Rough Magic.
The Literary Manager will assist in forging and maintaining relationships with playwrights across the spectrum of the COMPASS programme.
The Literary Manager will report to the Artistic Director. They will work with the Artistic Director and Associate Director in identifying new writers and sustaining existing and ongoing relationships with established playwrights. Responsibilities will include
Establishing a line of communication between the company and the writer
Agreeing and monitoring the schedule of delivery over the course of the commission, along with the company's Artistic Director and Producer, and the writer's agent
Scheduling meetings along the course of the commission with the Artistic Director, the Director, and where appropriate the management and creative teams
Securing – and in some cases providing – dramaturgical support for writers; identifying a suitable dramaturg for each project, in consultation with the Artistic Director
In the case of a non-English-language adaptation, securing a literal translation for use by the writer, liaising between the translator and the writer as required
Setting up development workshops, including casting, along with the company's administration team, as required
Documenting and reporting on the progress of the commissioned plays
Attending workshops, first read-through and rehearsals, and preview and opening performances as required.
The successful candidate will have a strong background in theatre and playwriting, including international theatre history and dramatic practice, and may have an academic qualification in Theatre or Drama Studies.
They must have first-rate communication and writing skills and an ability to collaborate with both emerging and leading artists. They must have a good working knowledge of contemporary theatre practice and production in Ireland. They must also demonstrate an understanding of Rough Magic, its ethos and history, with a view to creating a new portfolio of work for the company and contributing to the creative thinking behind the programme.
Although this role can be fulfilled remotely during COVID restrictions, the successful candidate will need to attend regular meetings in person in Dublin once restrictions are lifted.
The commitment will be for one day per week and the salary will be €6,000 – €7,000 p/a (€30,000 – €35,000 pro rata) commensurate with experience.
How to apply
Candidates should submit a CV, references and a short cover letter summarising their suitability for the position. Applications by email to: compass@roughmagic.ie by Monday 15th February 2021 at 5pm. Please state 'Literary Manager' in email subject line. Shortlisted applicants will be called for an interview via Zoom before the end of February. The successful candidate will be announced in mid-March 2021.
Rough Magic would like to encourage applications that are representative of Ireland's theatre artists in all their diversity – including but not limited to: people across the socio-economic spectrum, people of colour, members of the Traveller Community, people with disabilities and LGBTQI+ people.